Custom Landscape Design Installation
Let our amazing team build and install your landscape design.
From plants, palms, rocks and boulders to mulch edging and sod. We can do it all.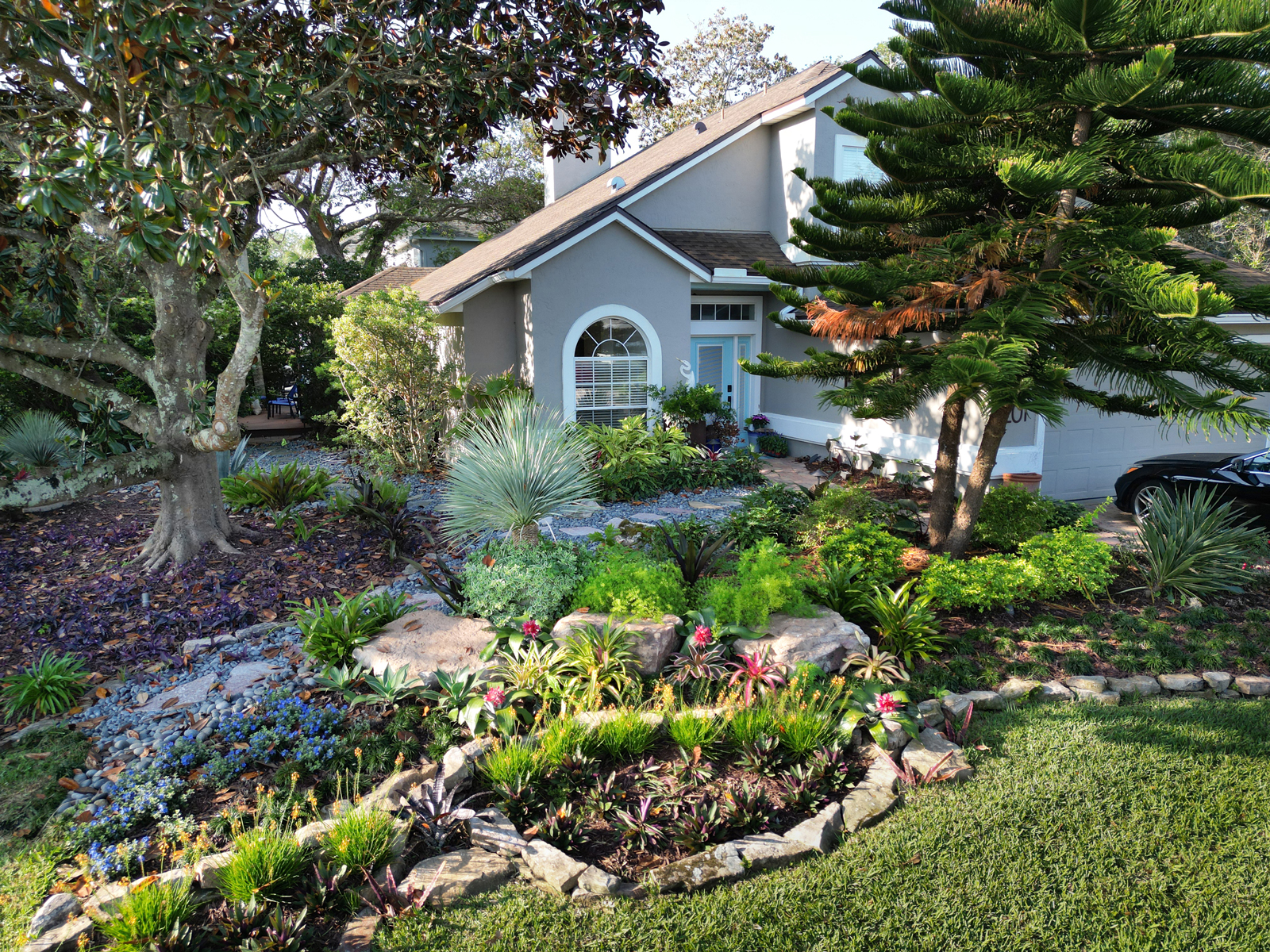 Plants
Plants are what ties a landscaping environment together. Some of the best landscaping plants are plants that you might not even be familiar with – but we are. We have plenty of knowledge when it comes to what plants bring functionality and beauty to a yard or garden, and can help mold your outside area accordingly.
Sod
If a yard full of lush, green grass is what you picture – but without the hard work of planting grass seed and waiting for it to sprout – then laying sod is a great option. Our experts lay sod quickly and efficiently, saving you the struggle of doing it yourself.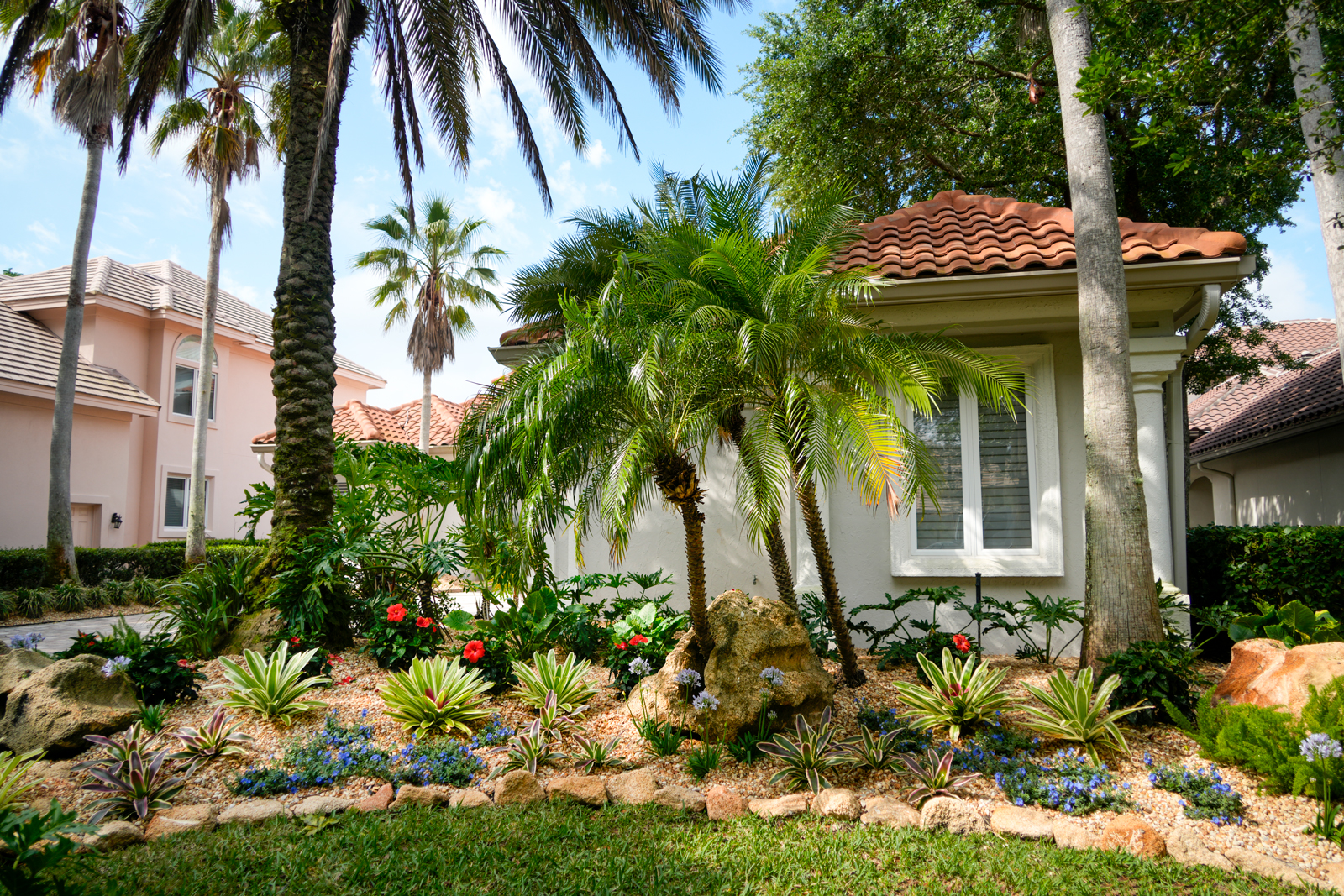 Palm Trees
Palm trees are our pride and joy here in Florida. No tropical environment is complete without them, and we can bring the beauty right to your door. Palm trees add a bold, exotic look to your space, and, before installation, we can help you choose the right size and species perfect for your home.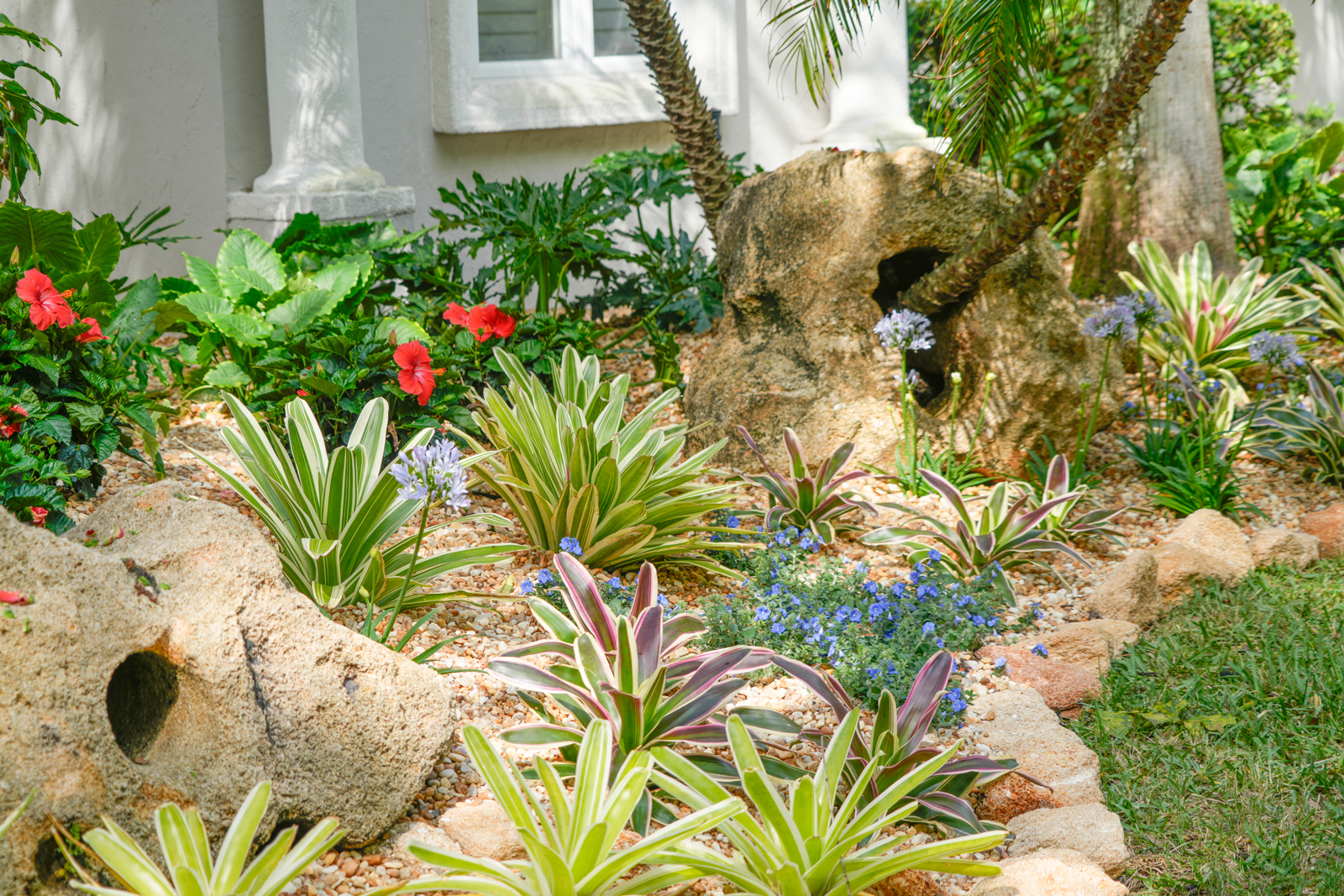 Shrubs
Different selections of shrubs are available to build layers on your landscape beds. They can be used as back drops, fill ins, and (most importantly!) privacy. Our team of experts will guide you to find the best fit for Northeast Florida Zones.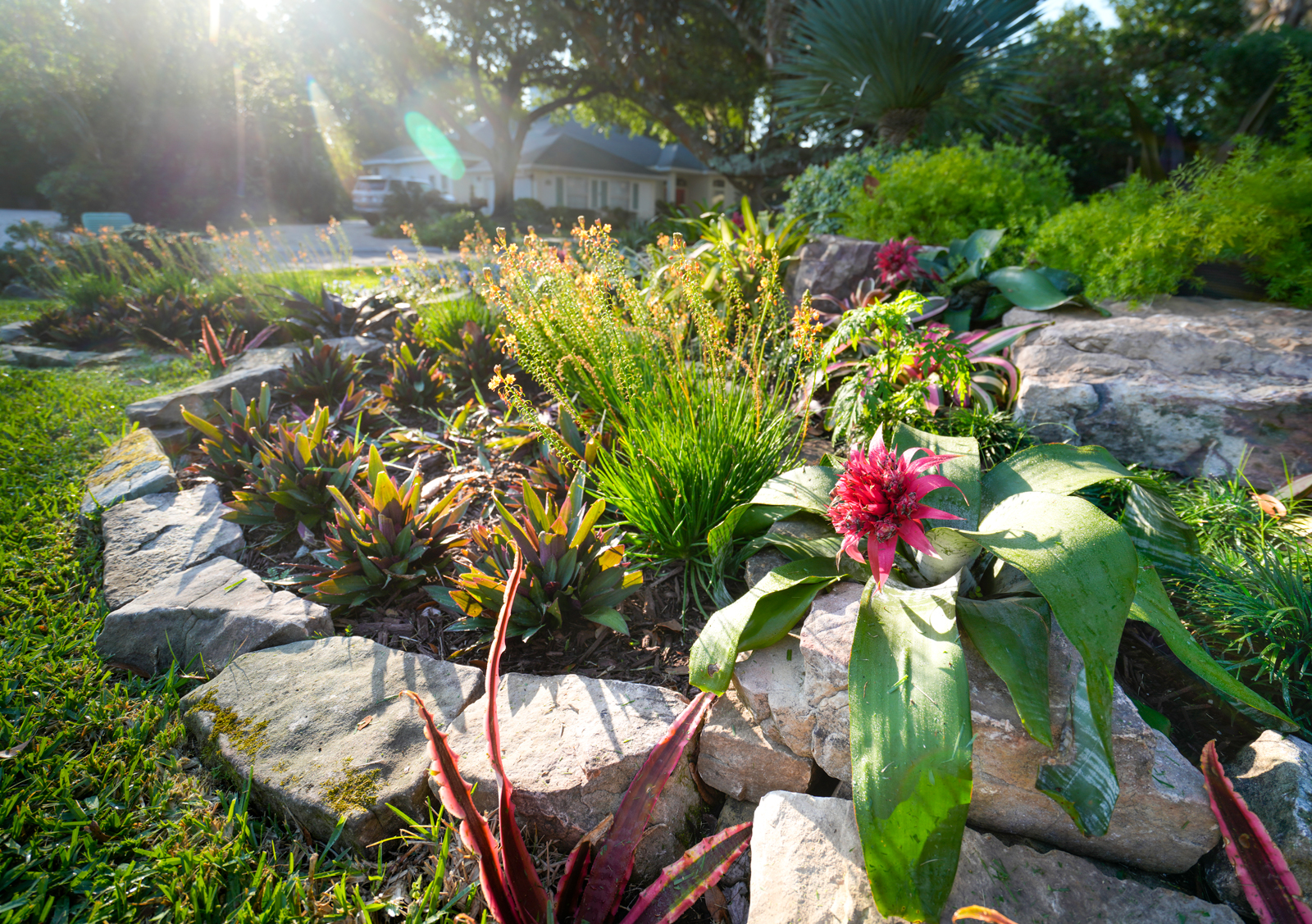 Mulch
There are many kinds of mulch that can be placed around plants and greenery to prevent the growth of weeds. It can be taxing and time-consuming to lay mulch yourself, which is why we're happy to do it for you. We have expertise in wood chips, sawdust, stone, hay, and everything in between.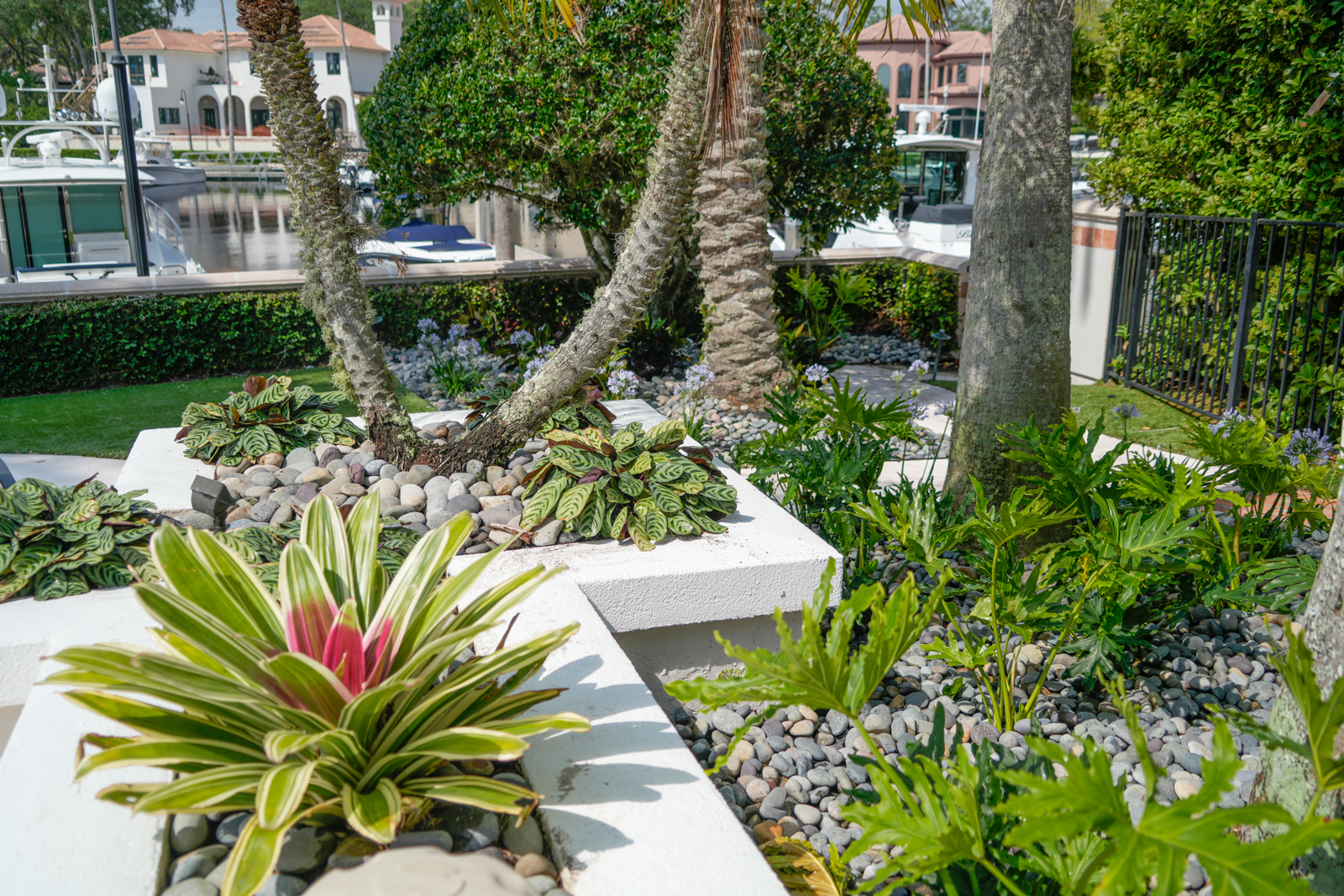 Hardscape
Hardscapes are a great way to give the customer a low maintenance, sustainable option. From paver patios, flagstone pathways, to fire pits, our team designs and installs a range of hardscape options.