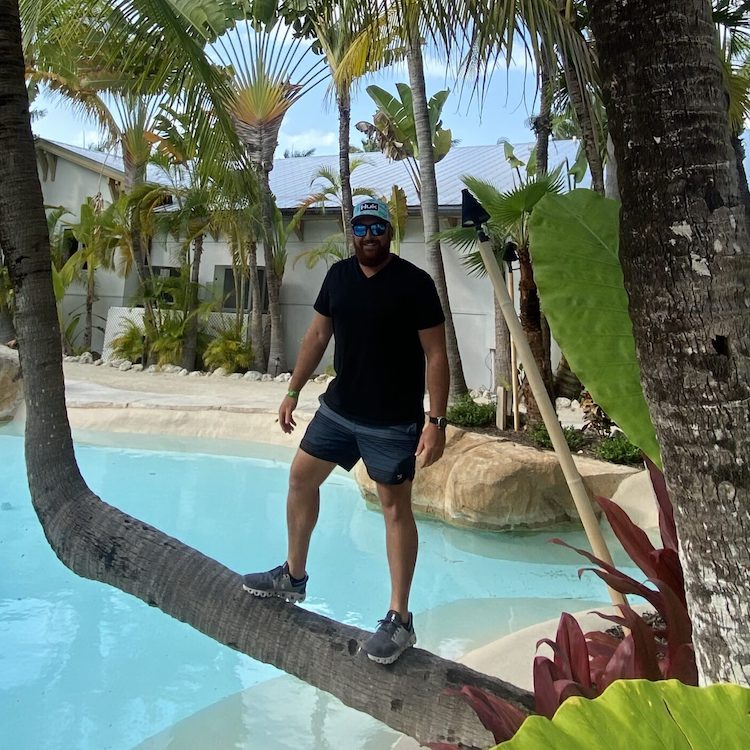 Chris, Founder & Designer
Chris is a Florida native with over 20 years of landscaping experience. He's always had a true passion for both creative design and nature. Chris grew up witnessing his Dad's undeniable creativity in building custom homes and landscapes. It was obvious to him that the lush palms and rock-work made every house stand out. Chris' combined love for  graphic design and plants (sometimes would say, his obsession) made for the perfect combination.
Chris has traveled all over the country, exploring different types of environments. From the west coast of California to the Florida keys and everything in between, his travel inspires the creative builds to transform a yard into his customer's dream home. Through extensive research in ecology and plant sustainability, Chris is well-educated in what truly thrives in the northeast Florida area. Chris and his team strive to go above and beyond on every job, taking the most pride in customer satisfaction.
Our Projects
At Coconut Grove Landscape & Design our projects are inspired by the soul of the environment and our customer's vision. Each customer's style and input is the most important information gathered to give each and every project a special and unique look.
We first gather site plans and create virtual designs to help the customer visualize the landscaping project. Along with offering projects in phases, we work within the budgets of customers to maximize their vision and space within range of affordability.
Our team takes pride in getting to know our clients and building lifelong relationships for the future. Customer satisfaction is most important to us and we make sure each job is done as if it's our own home.